Legislative Watch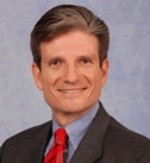 Joseph Heck
District:
Clark No. 5
Political Party:
Republican
Current Job/Position:
Physician
Born:
1961
Hometown:
Jamaica, N.Y.
Family:
Wife, Lisa Heck; daughters, Monica and Chelsea; Son, Joseph III
Education:
Pennsylvania State University, State College, Pennsylvania, B.S., Health Education; Philadelphia College of Osteopathic Medicine, Philadelphia, D.O.; U.S. Army War College, Carlisle, Pennsylvania, MSS.
Interviewed By:
Daniel Riggs
Interview Date:
2/6/2008
Sen. Joseph Heck has represented the 5th Senatorial district of Clark County, since 2004. For over 25 years, Joe has been in public service as a volunteer firefighter and ambulance attendant in the rural parts of Pennsylvania. Heck has tremendous experience in education, healthcare, and national security. As well as being a small business owner, he is president and Medical Director of Specialized Medical Operations Inc. (a corporation dedicated to providing quality medical training, consulting, and operational support to Law Enforcement, EMS and Military Special Operations).


Q & A
Q - How did you get to where you are?
"Well, I won an election in 2004. I was very involved politically, went to D.C. from 1998-2001 and returned to Nevada in 2001. I ran and I won, that is what happened. I think it was the natural evolution to the services that I have done politically."

Q - What did you do in D.C.?
"I worked for the department of defense as a civilian. I worked in the area of medical counter terrorism… "

Q - What other jobs did you have leading up to what you are doing now?
"I was a physician by training, and I worked for the Department of Defense as a civilian. I started a consulting firm in 2002 for medical and emergency response."

Q - How prepared is Nevada for emergency responses?
"Nevada is, in my mind, very well prepared. We have a great Homeland Security division… the way our state is set up lends itself to being prepared."

Q - Did you always want to be doing what you are doing now?
"Well, I always thought, 'it can't be like that, that's crazy,' and sure enough… it's like that (politics), it's crazy."

Q - What are your goals for your regular career?
"I am there in my career. I have my own company, I do what I enjoy doing, and I really couldn't ask for anything more."

Q - What are your hobbies or interests?
"I love reading non-fiction books about history. I am a mountaineer, I love hiking, and that's about all I have time for."

Q - Do you find your knowledge of history helpful as a politician?
"I find it extremely helpful… those (who) don't remember their history are doomed to repeat it."

Q - What unusual events have you been involved in, or unusual or memorable people have you met?
"When I was in Washington, I met (Rudy) Giuliani when he was still mayor for New York, I also met Tommy Franks (USA retired, former CENTCOM Commander) and Gen. Schwarzkopf (retired U.S. Army general who served as commander of the U.S. Central Command)."

Q - How did you become successful at what you do?
"I have always had a type-A personality and been very goal oriented and systematic. I follow the point A to point B plan, and so far that approach hasn't failed me. I am just a regimented person."

Q - What are your favorite causes?
"I am partial to veteran and wounded warrior organizations. I like to spend a lot of time on causes like that because they are very near and dear to my heart. I also like organizations dealing with the arts because I believe that it is art that makes people well-rounded."

Q - Who or what were your inspirations?
"Rudy

Giuliani

had a great impression on me."

Q - What are your legislative goals this session?
"I am aiming for a positive impact on access to health care and fixing the problems we have with it now."

Q - How do you view the slim Republican Majority in the Senate?
"A majority is a majority, no matter how slim it is."

Q - How do you view the large Democratic majority in the Assembly?
"It makes for interesting times. I think it certainly puts an emphasis on the art of negotiation and compromise."

Q - On what issue will you not budge?
"I don't think that there is any

one

issue. I don't believe you can be a leader and say that there is no room for flexibility."

Q - What issues are most critical to Nevada? Perhaps the recent subprime mortgage crisis and the recent state budget?
"Those things, while important and certainly critical to those that were affected, tend to be blips on the radar."


Q - Is it or is it not feesable to avoid the 4.5 percent cut to the education budget?
"I don't know if we can avoid them... I think it's too early in the biennium to dry the rainy day fund… In addition, everybody wants to fund education more… the thing that seems to get lost in the current argument—they're still getting an increase."

Sen. Heck said he has heard some talks of draining the Nevada's Rainy Day Fund completely dry to fund education—an idea he does not support. His philosophy is that other areas of the state budget, like health care, are also taking a hit.

Heck also noted that the education system is receiving cuts from programs that were being expanded, like all-day kindergarten, and other experimental programs. He also noted that the schools will still be receiving more money from the state than in 2007, just not as much more.

"A vast majority of cuts are coming from expansions… everybody is giving up a little bit… You can't expand experimental programs when there isn't revenue there."



Q - How should the state legislature handle the flooding in Fernley (Jan. 08) and the levees breaking?
"Once the final reports are out to why the levees broke… I'm sure that the Northern (Nevada) legislators, which were affected more, will come forward to make sure it doesn't happen again."

Sen. Heck spoke about providing funding for victims of the flood. Acknowledging that Nevada hasn't faced any situations like the levees breaking before, what will be done down the road is hard to say.




Did you Know?
- Joe Heck still serves as a tactical physician with the Las Vegas Metropolitan Police Department SWAT team and was called to duty in 1996 in support of Operation Joint Endeavor and 2003 in support of Operation Noble Eagle.

- Heck holds the rank of Colonel in the U.S. Army Reserves and serves as the battalion commander for the 6252d U.S. Army Hospital.
- Joe Heck has lectured and published broadly on special operations medical support, the medical response to acts of terrorism, and emergency preparedness and response.
Sources:
http://www.nevadanewsmakersoutreach.com/admin/legistlativewatch/
http://www.nevadanewsmakersoutreach.com/admin/legistlativewatch/
<<< Return

© 2022 Nevada NewsMakers Outreach Inc., All Rights Reserved