Legislative Watch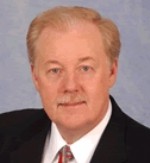 Michael Schneider
District:
Clark No. 11
Political Party:
Democrat
Current Job/Position:
Real Estate Consultant, Development and Sales
Born:
1950
Hometown:
Family:
Wife, Candice (Candy) H. Hill, son Andrew
Education:
Bishop Gorman High School; University of Nevada (UNLV), Las Vegas, Hotel Administration; Southern Nevada School of Real Estate
Interviewed By:
Lea Moser
Interview Date:
5/22/2008
Senator Schneider is a democratic member of the Nevada State Senate, representing Clark County District 11 since 1996.  He was also previously a member of the Nevada State Assembly from 1992 to 1995.  He serves on three committees, the commerce and labor committee, the natural resource committee, and the taxation committee.
Q & A
Q - HOW DID YOU GET TO WHERE YOU ARE?


"Well, I worked hard. I talked to the constituents, knocked on their doors, talked to them in the grocery stores, tried to stay in touch with them because our districts change a lot. I got to know a lot of people because of my son… and a lot of those people have moved away and it changed and different people moved in, more ethnic people. Actually my district encompasses all of China Town… and now we have a China Town that is 2 and a half miles long, and all the shopping centers are Asian, so not just Chinese but Japanese and Vietnamese…and I stay in contact with them… and meet with them, and of course the Hispanic population, and actually I will take interpreters with me. Sometimes when people get nervous and revert right back to Spanish I can't catch everything, so that's why I bring an interpreter. I try to keep in contact with the changing demographics. I've had to change with the district, my district used to be very conservative and now it's very liberal."



Q - WHAT OTHER JOBS DID YOU HAVE LEADING UP TO WHAT YOU'RE DOING NOW?


"I was originally in the newspaper business. I was a reporter for the Las Vegas Sun, and I was a sports editor and columnist. And then I went to the hotel business and I was food and business director for a couple of them. That's when the air was really dirty and I got sick and went into real estate. Then I evolved into real estate development. I am currently a real estate developer and have been for 30 years. I find it challenging because the problem is working with local officials who have done zoning and planning one way and now don't want to change. Las Vegas is 2 million people right now and will be at 3 million in the next 10 – 12 years… we can no longer have regular track homes, and strip malls that are spread out with acres of parking. We need to go vertical…higher density, but the counsel isn't adjusting fast enough, and that's a frustration that I have…whatever is built today will be here later down the road, for years and year.We need to change our thinking."



Q - DID YOU ALWAYS WANT TO BE DOING WHAT YOU ARE DOING NOW?


"You know, I don't know. I don't think so. I always wanted to do something to help people, you know, I help people a lot, but I never saw myself doing this. I saw myself being a priest more so than a politician, but I've always wanted to be involved and try and control my destiny."



Q - WHAT ARE YOUR GOALS FOR YOUR REGULAR CAREER OR PERSONALLY?
"My goals, personally, I want to be retired and be done, you know you have to have a plan you can't just be 65 and retire with no money. We've invested well, we're pretty comfortable. My other goals are to be healthier, eat better.""

""Legislatively, I'd like to make a major impact, and I know I've done that in the home development area.""

""My next goal for the next four years would be to change not only Las Vegas, but the way we zone and build, and also be the catalyst that moves us towards mass transit. I'll address a light rail, so we can move towards a subway system, and that would go from Boulder City all the way to North Las Vegas…I would also incorporate the airport into the strip. In the next ten years we are building another airport about 25 miles away from North Las Vegas called Ivannpah that will connect to the subway. And then a bus system starting on the west of the strip, which I proposed last session that will rezone all the land west of the strip. Then we'll have buses, small buses, to and from the strip hotel, for free…the hotels would subsidize it, and it would create a system where cars would be so limited because workers would never have to use a car to go to work."

Q - WHAT ARE YOUR HOBBIES OR INTERESTS?
"I'm a gourmet cook, French, Italian, whatever, I even barbeque. I love basketball and traveling with the UNLV basketball team. I do gardening, but I've slacked off on that because we run to the beach a lot, but I love to travel."

Q - WHAT UNUSUAL EVENT HAVE YOU BEEN INVOLVED IN, OR UNUSUAL OR MEMORABLE PEOPLE HAVE YOU MET?


"I guess Barack Obama. I actually endorsed him very early on before the caucus was here. He reminded me of a Kennedy...and I've met with him a couple of times. I've also met with Hillary and Bill Clinton, and Bill is probably one of the most impressive people.""

""Outside of politics, who I met recently would be Pam and Pierre Omidyar. Pierre is the founder of eBay. He's a very nice guy, very bright, and so is his wife. I went to the opening of their new house, and it's like 75,000 square feet, and it's beautiful and all that, but the interesting thing is that Pam, in her cubicle she has a collection of PEZ candy in her office in her new house. Pierre put a request out on the internet for PEZ for his wife, and that's how he got the idea for eBay."



Q - HOW DID YOU BECOME SUCCESSFUL AT WHAT YOU DO?
"I started out in the Assembly for two terms and I moved to the Senate. I've been in the minority in the Senate the entire time and that's frustrating. But when I reach across the aisle, they listen to me, and I think they trust me because of my business background. In my business field it is how you have to see the bigger picture. The negative though is that I'm not really great on details."

Q - WHAT ARE YOUR FAVORITE CAUSES?
"I've been on the board of Opportunity Village, which deals with mentally retarded people, people with Down Syndrome, and brain injuries. I've been on that board for 18-19 years now, and I think it's important because I've been able to help."

Q - WHO OR WHAT ARE YOUR INSPIRATIONS?
"Maybe something like that would be the Kennedy Brothers and Senator Orrin Hatch. I saw him (Sen. Hatch) on one of those political shows, and he said that Ted Kennedy was a friend of his, and he said that Ted Kennedy would go down in history as one of the top ten legislators ever. I find it fascinating because he's one of the most conservative Senators, a strict Mormon, and he's in favor of Kennedy. And the Kennedy's, actually the three brothers, they had a lot of talent, but they had passion, and didn't care what the consequences were to them personally."

Q - WHAT ARE YOU LEGISLATIVE GOALS NEXT SESSION?


"My transportation and zoning issues, which I talked about earlier. One other thing is that the AB178 bill, which I amended, is about the light bulbs where we would go to fluorescent bulbs. What was in that bill was already in a Senate bill, so the bill was just going to die, but it was a good vehicle for my light bulb bill."

"Also the way we collect gas taxes. We are eroding our tax spaces and cars would get better gas mileage. In Oregon, you pull up to the gas pump and your car talks to it, and it tells you the miles you've driven and how long you've been driving. It targets the congestion and grid lock, and so you should pay more tax according to your usage of the road. To me that's fair."



Q - WHAT ISSUES FACING NEVADA DO YOU THINK ARE MOST IMPORTANT?
"Our screwed up tax system. For instance, the tax revenue was for our telephone land lines, and it's been stable and growing over the last 100 years, but now everyone has cell phones, their giving up land lines, and so our revenue is being eroded, and our tax on cell phones is about 2 percent, when the land lines are 7-10 percent.""

""On sales tax Main Street is getting killed, specialty items are doing less in sales. People are going to the Internet to buy, and we are loosing tax dollars because of these loop holes."

Q - ON WHAT ISSUE WILL YOU NOT BUDGE?
"Toll roads, I don't support paying to drive on your roads. And education funding, I will not vote to reduce education any more. And if they want to cut it, look for somebody else. If my constituents want to cut education funding, then they need to elect a new Senator. There is no discussion about it."


Did you Know?
Senator Schneider was the chairman of Nevada's Guidelines and Procedures for Community Notification of Adult Sex Offenders.

Senator Schneider considers his home to be Las Vegas, although he was born in Nebraska.  His home city is Las Vegas.

Senator Schneider believes that the Senate should have more days to get more work done.  He believes that the Nevada State Legislature takes too many days off.
Sources:
 http://ag.state.nv.us/publications/manuals/Sex%20Offender%20Guidelines.pdf
http://www.votesmart.org/bio.php?can_id=9068
<<< Return

© 2022 Nevada NewsMakers Outreach Inc., All Rights Reserved