Legislative Watch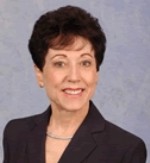 Valerie Wiener
District:
Clark No. 3
Political Party:
Democrat
Current Job/Position:
Author, Publisher, Consultant, Speaker
Born:
Hometown:
Las Vegas, NV
Family:
Education:
Las Vegas High School; University of Missouri, Columbia, B.J., M.A., Journalism; University of Illinois, Springfield, M.A., Contemporary Literature; University if the Pacific, McGeorge School of Law
Interviewed By:
Andrea Stevens
Interview Date:
6/11/2007
Valerie Wiener has represented Clark County Senatorial District No. 3 since 1997, and has been in communications since 1964, gravitating toward; commercial radio, newspaper, obituary writing, field reporting, editing, producing, and talk show hosting. In 1988 Wiener founded Wiener Communications Group, in Las Vegas, and in 1998 she founded PowerMark Publishing intended to help individuals and organizations to master their high-visibility needs.


Q & A
Q - How did you get to where you are?
"As a child I was always involved in student politics. I worked my way in the corporate world in communications, and then went to law school. I knew the inside part from being Harry Reid's (Nevada Congressman and United States Senator) press secretary. I ended up working with candidates to help maximize their candidacies. That is when Dina Titus called me into be a candidate, and I made it."

Q - What other jobs did you have leading up to this one?
I graduated from the University of Missouri/Columbia in 1971. I went to Missouri because I wanted to go far enough away so I could determine who I was. I have a master's in broadcasting from Missouri, as well as a master's of art and literature. I also finished three years of law at McGeorge (McGeorge School of Law/Sacramento, CA)."

Q - Did you always want to be doing what you're doing now?
"I ran for office in Girls State (a citizen training program which uses practical experience to teach about government process from the local to state level, (www.legion-aux.org/Programs/GirlsState). I went from city attorney, to district attorney, to chair, and I ended up going to Girls Nation of Nevada as a senator. It is almost as if being apart of the Senate was just in my path."

Q - What are your goals for your regular career or personally?
"Weiner Communications Group is my individual consulting firm (www.ValerieWiener.com). I also have Powermark Publishing, and I have already published seven handbooks, they call me Sen. Seven. My goal is to do 17 handbooks. The next one will be based on advancing yourself through power presentations."

Q - What are your hobbies or interests?
"I am huge on fitness and wellness activities, and I co-sponsor the fitness challenge. I have such a weight history of my own, so I am avid for healthy choices. I also love to read."

Q - What unusual events have you been involved in, or unusual or memorable people have you met?


"Every person I meet is distinctive. As a young person, when I went to Girls Nation, Lewis B. Hershey (second Director of the Selective Service System) was a big influence. I learned as much as I could from him and we became personal friends. He was the only person who could pull me out of my low side. He was my first inspiration."



Q - How did you become successful at what you do?
"I had great parents who taught me that every day is an adventure. I am a firm believer in living in the now, and I have lived my life as best as I can. I think to myself, 'Am I going to look back on this moment and wish I'd done it differently?' That is a major part of my thought process."

Q - What are your favorite causes?
"Fitness and wellness, anti-obesity, and providing opportunities for healthy choices."

Q - Who or what were your inspirations?
"My parents, and my teachers, but Hershey was the unexpected person who entered my life. I am still using messages he shared with me that will influence people in very affective ways."

Q - What are your legislative goals this session?
"I want to constantly be equitable, fiscally responsible, and make decisions that benefit the people of Nevada. And…after we are done, I will go pick up my Southern Nevada lifestyle again."

Q - How do you view the slim Republican majority in the Senate?
"It is the balance of the House. We all look out for Nevada, and we do respect each other's differences."

Q - How do you view the large Democratic majority in the Assembly?
"I don't have anything to compare it to. It certainly makes the Assembly side lean a bit more toward democratic issues. Each bill is heard on its own merit, and it's not party driven. The entire House has a different perspective and that's what makes the system work."

Q - On what issue will you not budge?
"My door is open to anybody, and I am willing to listen. I am persistent on keeping Physical Education and recess in school. I am really firm on sustaining and increasing P.E. I am a pit-bull on healthy nutritional activities, and if we don't create that, we are just busting out our healthcare dollar. I am absolutely not yielding on that."


Did you Know?
·        Valerie Wiener authored five award-winning books
o       Power Communications: Positioning Yourself for High Visibility
o       Gang Free: Friendship Choices for Today's Youth
o       The Nesting Syndrome: Grown Children Living at Home
o       Winning the War against Youth Gangs: A Guide for Teens, Families, and Communities
o       Power Positioning: Advancing Yourself as THE Expert
·        Wiener was press secretary to Nevada Congressman, and US Senator Harry Reid for five years
·        In 2002, Senator Valerie Wiener was honored one of the 27 "Healthy Schools Heroes" in Washington, D.C., at the National Conference of State Legislatures
Sources:
<<< Return

© 2022 Nevada NewsMakers Outreach Inc., All Rights Reserved