Legislative Watch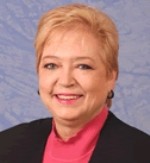 Kathy McClain
District:
Clark No. 15
Political Party:
Democrat
Current Job/Position:
Clark County Social Service
Born:
1944
Hometown:
Greeley, Colorado
Family:
Husband Dave McClain; children, Trish Kent, Paul McClain, Mary and Todd Nelson and four grandchildren.
Education:
University of Nevada, Las Vegas (UNLV), Master of Public Administration; Regis College, Denver, Colorado, B.S., Business Administration; Academic Certificate, Gerontology, UNLV.
<<< Return

© 2022 Nevada NewsMakers Outreach Inc., All Rights Reserved