Legislative Watch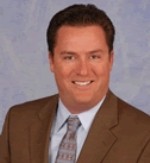 John Oceguera
District:
Clark No. 16
Political Party:
Democrat
Current Job/Position:
Assistant Chief, North Las Vegas Fire Dept.
Born:
1968
Hometown:
Fallon, NV
Family:
Education:
Churchill County High School; Western Nevada Community College, A.A. General Studies; Truckee Meadows Community College, A.S., Fire Science; Cogswell College, B.S., Fire Administration; University of Nevada, Las Vegas, M.P.A.; University of Nevada, Las Vegas, William S. Boyd School of Law, J.D.
Interviewed By:
Daniel Riggs
Interview Date:
2/6/2008
John Oceguera represented District 16 of Clark County from 2000 to 2011 and served as Speaker of the Assembly, Assistant Majority Leader, and chairman of various committees. He worked his way from firefighter, to paramedic, engineer, and all the way to captain at the North Las Vegas Fire Department, from which he is now retired.


Q & A
Q - How did you get to where you are?
"I was born and raised in Fallon. Most of my family was involved around Fallon in local politics, so I have always been around it, and was taught to give back to the community. I was junior class treasurer and student body vice president. Being involved is how you get things done."

"When I moved to Las Vegas and was in the fire department, I kind of assumed a leadership role."



Q - What other jobs did you have leading up to this one?
"Just being involved in organization related to the fire service".

Q - Did you always want to be doing what you're doing now?
"Yes."

Q - What are your goals for your regular career or personally?
"I am the chief of the

North Las Vegas Fire Department

and only have about four more years to go, so I may retire. But it's a great job, and I can't imagine doing anything else. Politics is fickle. Today you're there, and tomorrow you're gone. I also have a law degree from UNLV."



Q - What are your hobbies or interests?
"I love hunting, fishing, and riding quads in my spare time."

Q - What unusual event have you been involved in, or unusual or memorable people have you met?
"I was lucky enough to meet Grant Sawyer (governor of Nevada, 1959-1967), he was a very big influence for me."

Q - How did you become successful at what you do?
"I just kept in mind that there is nothing you can't accomplish."

Q - What are your favorite causes?
"My favorite causes are charitable organizations that help the less fortunate, and the Special Olympics."

Q - Who or what are your inspirations?
"My mom has been the biggest influence, she is the one who taught me right from wrong."

Q - What are your legislative goals next session?
"To maintain the nonpartisan atmosphere, and keep it a people's Legislature (legislature run by citizens) with common, everyday people who can make good decisions."

Q - How do you view the large Democratic majority in the Assembly?
"I think it's awesome, it increases our ability to have compromise."

Q - On what issue will you not budge?
"Workers safety in general. I will not budge on anything that compromises the safety of our workers."

Q - What issues are you working on now, during the interim?
"What I am in charge of is recruitment of candidates. Which is not an easy job. Sometimes it's hard to convince someone to hold a public office."

Assemblyman Oceguera also spoke about reviewing various policy issues including health care and education funding.



Q - Is not cutting education funding feesable for the state?
"We're calling on the governor to not make those cuts. But when we're not in session we don't have as much pull as he does… I think there's other alternatives, there's cutting some construction, tapping into the rainy day fund, and a lot of other alternatives."

Q - What does Congress plan to do after the flood (of Jan. 08) and the levees breaking in Fernley?
Assemblyman Oceguera spoke about President Bush declaring Fernley a disaster area, which qualifies the state for federal funding.


Did you Know?
- John Oceguera was a founding member of the Fallon chapter of SADD - Students Against Drunk Driving.
- Oceguera wore special leg braces and corrective shoes, but worked his way out of them by second grade.
- John Oceguera continues to volunteer at Boy Scout camp, MDA camp and telethons, and helping organizations like, Drug Free Kids.
Sources:
www.johnoceguera.com

www.leg.state.nv.us
<<< Return

© 2022 Nevada NewsMakers Outreach Inc., All Rights Reserved