Legislative Watch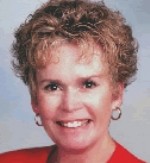 Bonnie Parnell
District:
Carson City (Part) Washoe No. 40
Political Party:
Democrat
Current Job/Position:
Public Policy Consultant
Born:
1946
Hometown:
Bakersfield, CA
Family:
Children Charley and Andy
Education:
B.A., History, Long Beach State University; Master's Equivalency, Education Endorsement, Long Beach State University
Bonnie Parnell represents the state assembly for the 40th district. She has been in the assembly from 1998 - 2002, after a short lapse in service she was re-elected in 2004.


Q & A
Q - HOW DID YOU GET TO WHERE YOU ARE?
"Actually, my interest in politics began when I was in high school, and then went on to college. I majored in history and minored in political science, and from there I became a social studies teacher for many years…and then my other real connection was when I was on the PTA board. That's when I got into the legislative component of the PTA. When the seat came open in 1998, all my friends said, 'you've been talking about it for years, so you had better run.'"
Q - WHAT OTHER JOBS DID YOU HAVE LEADING UP TO WHAT YOU'RE DOING NOW?
"Mainly my teaching from 1989 to 1990, and then I served as the Nevada State Literacy Coordinator where I got 57 literacy programs up. About that same time, from 1990 to 1992, I was the Nevada PTA president."
Assemblywoman Parnell discussed how the PTA was more challenging than perceived. It taught her many things to be a good legislator, such as working with people, accepting diverse opinions, and working with everyone to accomplish something. Her background was more with the PTA rather than in the political sphere or teachers association.
Q - DID YOU ALWAYS WANT TO BE DOING WHAT YOU ARE DOING NOW?
"I think I did. When I was 18 I wanted to be a page and go to Washington D.C. and I wanted to be involved in the political ideas. It really just fascinated me at a young age."
Q - WHAT ARE YOUR GOALS FOR YOUR CAREER OR PERSONALLY?
"I'm a full time legislator, after being a retired teacher, and so now I just want to be involved in the community and serve my constituents."
Q - WHAT ARE YOUR HOBBIES OR INTERESTS?
"I love the outdoors and I love to camp. I camp every summer up at Tahoe for a few days, and I love to be near any sort of water when camping. I also love to read, and I love to play bridge with my bridge club, which is just some of my friends."
Q - WHAT UNUSUAL EVENTS HAVE YOU BEEN INVOLVED IN, OR UNUSUAL OR MEMORABLE PEOPLE HAVE YOU MET?
"I think my direction took a change when I was 19 years old. I was in a critical car accident, and that has made me more aware of being responsible. Two of my friends were killed, so that's been a guiding event. Also, I was the 1998 Nevada State Teacher of the Year, and I got to go to the White House and meet the President and other leaders, and that was just wonderful."
Q - HOW DID YOU BECOME SUCCESFUL AT WHAT YOU DO?
"I think probably the word most reflected is being respectful. I was always very respectful to my students, respectful to where they are coming from, and I think that's one of the reasons my students remember me fondly. In the political world, it's a big part of everything I do, my campaigning and my service."
Q - WHAT ARE YOUR FAVORITE CAUSES?
"Well, education. It is my number one as a teacher, and as a member on the education committee."
Assemblywoman Parnell discussed how devastating the need of bipartisanship is in terms of causes and getting what you think is best voted on. She stated that Nevada shouldn't get rid of the education system and hopes that everyone realizes that.
Q - WHO OR WHAT ARE YOUR INSPIRATIONS?
"Early on the John F. Kennedy race inspired me, and I was captivated by his want to help. And now I'm inspired by the people that put their personal lives on the line, the unselfish giving for the good of humanity. That inspires me to keep going."
Q - WHAT ARE YOUR LEGISLATIVE GOALS NEXT SESSION?
"One of the things I want to create is a revenue stabilization fund, when we have a surplus in revenue to put some of that away and get interest on it so that in case of a budget deficit we have a way to off set the deficits without draining the rainy day fund, which I believe should be used only in cases of emergency such as wild fires. I want to separate the fund so that we always have money when we need it. One other thing I am planning on introducing is anti-gang legislation. Here in Carson City we are starting to have a huge problem with gangs, people are really getting worried. I hope to get more police to supervise those sorts of activities, but I am still planning on discussing the details with my colleagues."
Q - WHAT ISSUES FACING NEVADA IN 2008 DO YOU THINK ARE MOST IMPORTANT?
"The budget. Finding a way to get through a two year budget cycle, when we pass the budget it's for a two year period. We need to find solutions for better handling the budget."
Assemblywoman Parnell's idea of getting Nevada out of the budget deficit is from the previous question where she discussed the stabilization fund. Right now that is her singular idea, until she gets some input from the assembly.
Q - ON WHAT ISSUE WILL YOU NOT BUDGE?
"I will fight as hard as I possibly can to restore the money that we've lost for education, especially the programs that have proven to keep kids in school. We've lost $8 million on technical schools to offset the budget, even though it is proven to always have more kids graduate, and even more to score higher on the high school proficiency exam. Gifted and talented as well, I will fight to the end for the programs that acknowledge excellence and success.
Did you Know?
· Assemblywoman Parnell is a Grandmother, she has one granddaughter that she enjoys seeing.
· Assemblywoman Parnell was very interested in baseball when growing up, and her dream at that time was to be a Dodgers Bat Girl, but at that time they only had bat boys.
· Assemblywoman Parnell is an Honorary Life Member of the National Parent Teacher Association.
Sources:
<<< Return

© 2022 Nevada NewsMakers Outreach Inc., All Rights Reserved